Sailfish fishing off Miami and Miami Beach is Hot
The cold temperatures brought by the cold front has made the sailfish fishing red hot.  We have caught multiple Sailfish on our charters right out front.  Although it has been sporty we have not had to venture too far.  The sailfish have started to migrate in big numbers and we intercept them right offshore.  Sailfish are great fighting fish and our charter anglers love to catch them.  We have also caught Mahi-Mahi close  to shore.  If deep sea or offshore fishing is what you like now is a great time to go.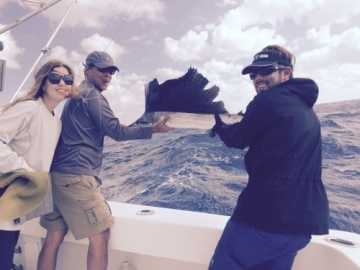 Here is Captain Nel in the tower trying to stay warm and looking for the fish on a particularly cold morning.